Totally Customized Designs

Elevate your Digital Profile

Animation Available

Built-In Text Marketing

Accumulate More Referrals
Capture Prospects' Info

Shorten the Sales Cycle

Develop More Leads

Respond w/ Personal Video

Card is Always With You
Be Memorable / Get Noticed

Access to Community

Exclusive Events

Simple, Innovative, Effective

Save on Paper Cards
Who is Using This System?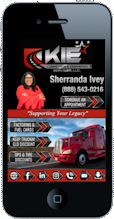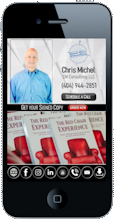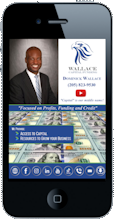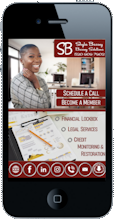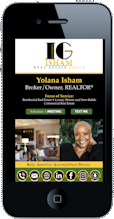 Once you own your very own digital card from us, you will be assigned a keyword that, when texted to our number, will deliver your card right to the prospect's phone. In turn, you will have access to their name and cell phone number in your portal to our proprietary software. You may text them back from your portal or even send them a personal video.
Once your prospect sees your card, they will be amazed. "O Wow!" is the most common reaction we get. They will see a totally unique digital business card which will instantly skyrocket your digital profile and first impression. You will now be very memorable to them.
Using our advanced system, your colleagues won't have to remember your email address (which they won't) or your website location (which they can't) or even your phone number (which they never will). To refer you out, all they must remember is your keyword and a number that is hard to forget. It is that SIMPLE. PERIOD.
THIS is like no other digital business card you have seen before. EVERYTHING we do here at Digital Accelerant is designed to bring YOU MORE BUSINESS!! Text to deliver your info, QR code support, back end analytics, customer contact, community engagement, unparalleled support are just some of what we offer to help you.
Text the word GABE to the number 321-421-5213 to see how it works!
Enter your information below to get:
"The Top 10 Ways We Can SuperCharge Your Business"
Get The White Paper

Let's face it, your business needs warm leads to survive. And no matter how many we are collecting, we are ALL searching for efficient and innovative ways to get more.

Introducing the Digital Business Card from Digital Accelerant.

Not only will this system bring you more leads, it will help you convert them to customers as well! It's unique delivery method shrinks the sales cycle and the back end software will help you organize and eventually convert your prospects.

Our world is turned upside down right now. People don't even want your paper business cards any more. However, if you have a digital card from us your prospects AND referral partners alike will LOVE how easy it is to receive and forward your information. And if you get them to remember your keyword to a simple number, they will be able to refer you out over and over again at will.

And you'll also be ready for in-person networking. You will be MEMORABLE because what you have is VERY DIFFERENT!

And don't forget in both cases you capture the cell phone numbers of all who text your keyword!! Follow-up could NOT be more powerful!
AND when you join the #Club21000 community you will be introduced to the other rock stars who own our cards via our exclusive "power hours" and webinars, all included in the setup fee!
Get the
DIGITAL BUSINESS CARD
that brings you
NEW BUSINESS!!